Salento: day 1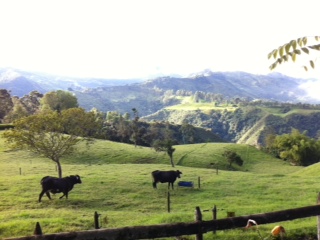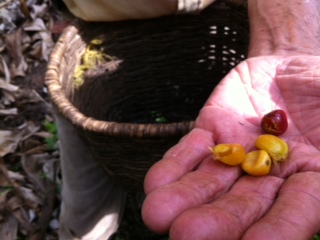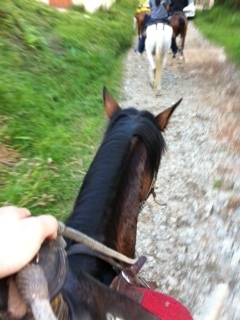 A quick 30 minute plane ride to Pereirra plus another hour car ride along splendidly twisty mountain road landed us in a tiny little coffee plantation farm town called Salento. Unassuming, small, and quiet, Salento sees local tourists come through periodically, most of them local Colombians. The only English speaking hostel in town, La serrana, sat atop this beautiful lush farm land (pictured). They didnt have enough space for us so they put us up at this ridiculous 3BR private house a few doors down. The air smells of sweet grass, avocado leaves, and that wholesome goodness of the simple life. It is much warmer here than in Bogotá. Rain clouds come and go very much like other mountain towns - swift, fleeting. We're scheduled to be in this heavenly town for only 2 days and one night and we surely made the best of it.
After a quick settling in we hopped on horses to a super tiny little coffee plantation "Don Elias" .. Don showed up to greet us at the door and helped us off the horses. He looks about 80+. The property is a family business. They grow arabica (yellow) and colombian (red) beans, alongside other fruits to help with irrigation and erosion protection. Only 5 little tiny pack of beans were available for souvenir sale. There are 2 harvest times per year - may and november. Lucky us.
After the tour we went horseback riding some more. Having never really ridden a horse before ever, the guide just plopped me on the animal and the rest was history. Emma, my horse, was the fastest. She's all about galloping. And I'm all about not dying. We got along mighty fine. Senseshan, on the other hand, got himself the honeybadger. The thing will do whatever it wants, including picking on all the other horses nearby. Good times. The rest of the gang went up to the hostel for BBQ dinner in the evening. I ate an arepas con pollo y queso on the street so I stayed in. It was really nice to have quiet time alone for a while.