Joshua - the tree of life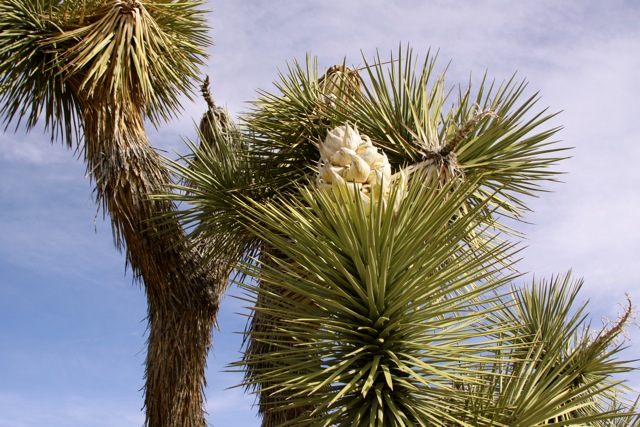 After TED I took a detour with 3 great friends to Joshua Tree National Park. Shizzle had just migrated from NYC to LA to settle down with Jeff. Linc came down from SF. After so much mingling with people who largely judge you for your role in the society, it felt really good to escape into the wild with your closest friends. No judgements, no impressions, just you as you are hanging out with me as i am. When we were all there, the whole bi-coastal distance thing felt like a mental barrier that could be easily overcome.
Joshua tree, or "Yucca brevifolia", is a weird looking tree that grows only in the Mohave desert area. The Mormons decided to call it something a little easier to remember. Joshua Tree National Park is a slice of the Mohave desert. You can go pretty far in the park without much planning. Swing by the info center, grab a map, lots of water, sunscreen, and off you go. The park is HUGE. Despite madness at some parking area and official campgrounds, you still feel that sense of solitude right away.
We hit up the Lost Horse trail, then went to find back country campground by the Pines. It gets cold and windy at night here despite the balmy sunny 80 degree days. Finding a less windy spot to camp out next time around will be key. The back country camping process here is a ton easier than the east coast - no silly advanced registration necessary. Essentially you just walk up to a board, put your name in a box, and you are on your own. The next day we hit up Jumbo rocks and Barker dam. Beautiful sights, and a perfect escape.