Gone Surfin'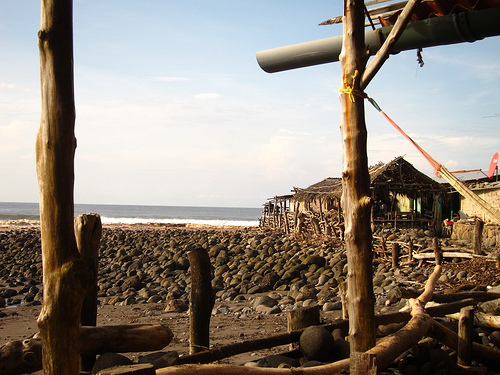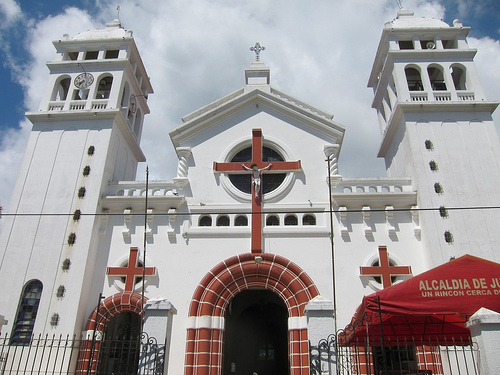 On 10.10.11 I bought a random RT to El Salvador. Goal: surfing (the non internet version). It was the perfect reset from my so-called connected life. A birthday gift to myself, if you will. The original intent was to fly blind and wing it. After hearing people talk about how off the beaten path El Salvador is and how dangerous it can be, I got a wee bit cold feet. It's not like I've never traveled in redzone states or gave a shit about any kind of travel warnings before, but this time around I actually didn't do any homework to properly judge the circumstance I was going to jump into (almost solo). So I sort of chickened out and pre-booked a guide. The trip ended up not being bad. We had a driver / surf spotter to take us places. We had free time. It wasn't a hugely rigid itenerary. So in all, the pre-booking just made a few logistics easier. The one thing I did as soon as i land: I turned off my cell phone. For the next 4 days I was to exist completely internet-free. It was liberating. As a matter of fact, so liberating I think I'm just going to make "internet-free" my birthday goal every year from now on.
I landed in San Salvador, the capital state, after what appears to be roughly 5 hours direct flight. It is closer to New York City than California. The RT was roughly $400+ and the cost of living once you land is so damn cheap, it's strange why there're not more Americans here. A quick 30 minute drive from the airport landed us in a tiny, tiny little surf town called Playa El Tunco. Not much exist here. There are a handful of thatch-roofed hostels, averaginga bout $15-$25 a night. Then you have a few bars / restos along the beach front, a few surf and souvenir shops, and sprinkles of rasta-fari tree-hugging hippie food joints. Perfect. You can probably walk the whole town in about 5-10 minutes. Getting out, tho, requires some knowledge of the chicken bus system. The fun kind.
Most days were spent chasing waves in the morning, followed by hammocking, and ceviche munching. Not much earth shattering revelation or internal reflection happened on this trip. I just lived the moment in the present, watched little clouds float by, felt the salty skin warming in the sun. The sound of sea shell trinklets rattling in the wind. Life is good when you want it to be.
Day three we decided it would be fun to chicken bus further into the country. I picked out a tiny little town up the mountain. Not much happens there either, except for this local weekend food festival. Easy target. We saw more papusas per square foot than anywhere in the world. Every 5 steps there's a brand new papusa stand. No one speaks English here. No foreigner even comes here, it seems. It was like an emersion into a-day-in-a-life-of-a-salvadorean-rural-dweller. The authenticity was worth the 3hr bus ride.
I suppose I'd come back to El Salvador again. Next time perhaps with a group of people. It seems like a really fun place to be with lots of friends. It has the right amount of remoteness. People are super friendly. Food's good. Win-win all around. Once again, I found yet another living proof that travel warnings is a totally fear-monging piece of crap.