Similan Islands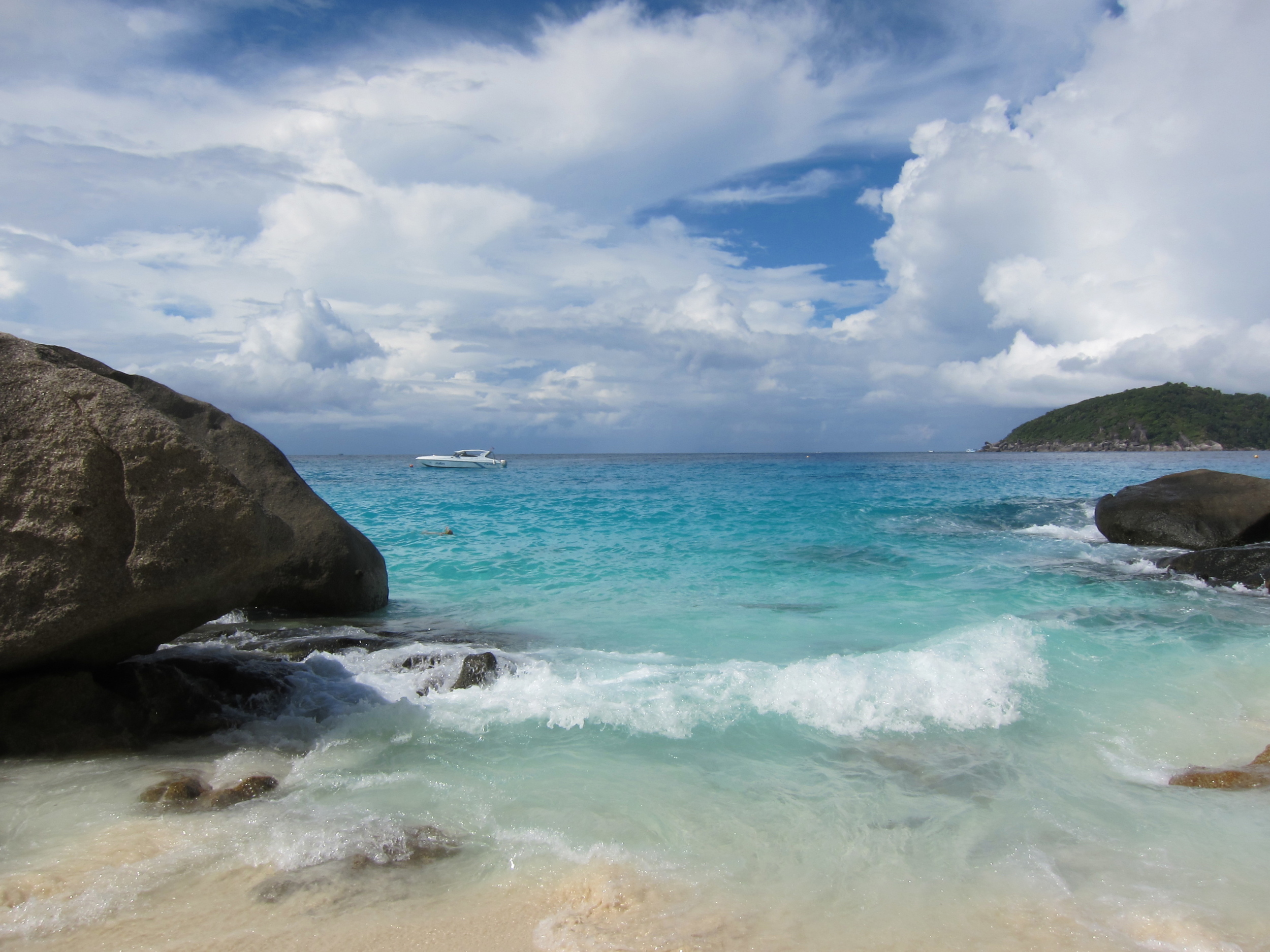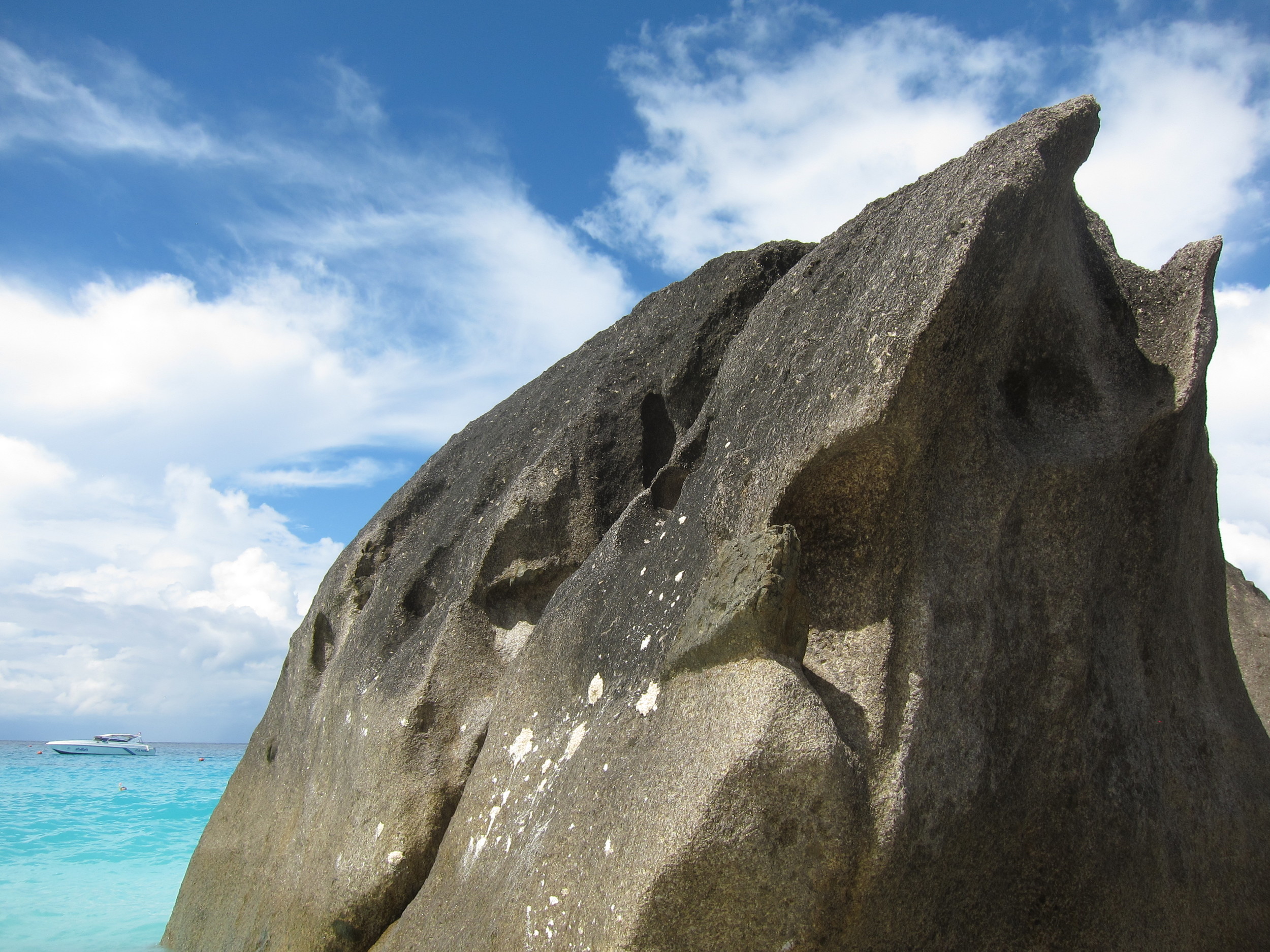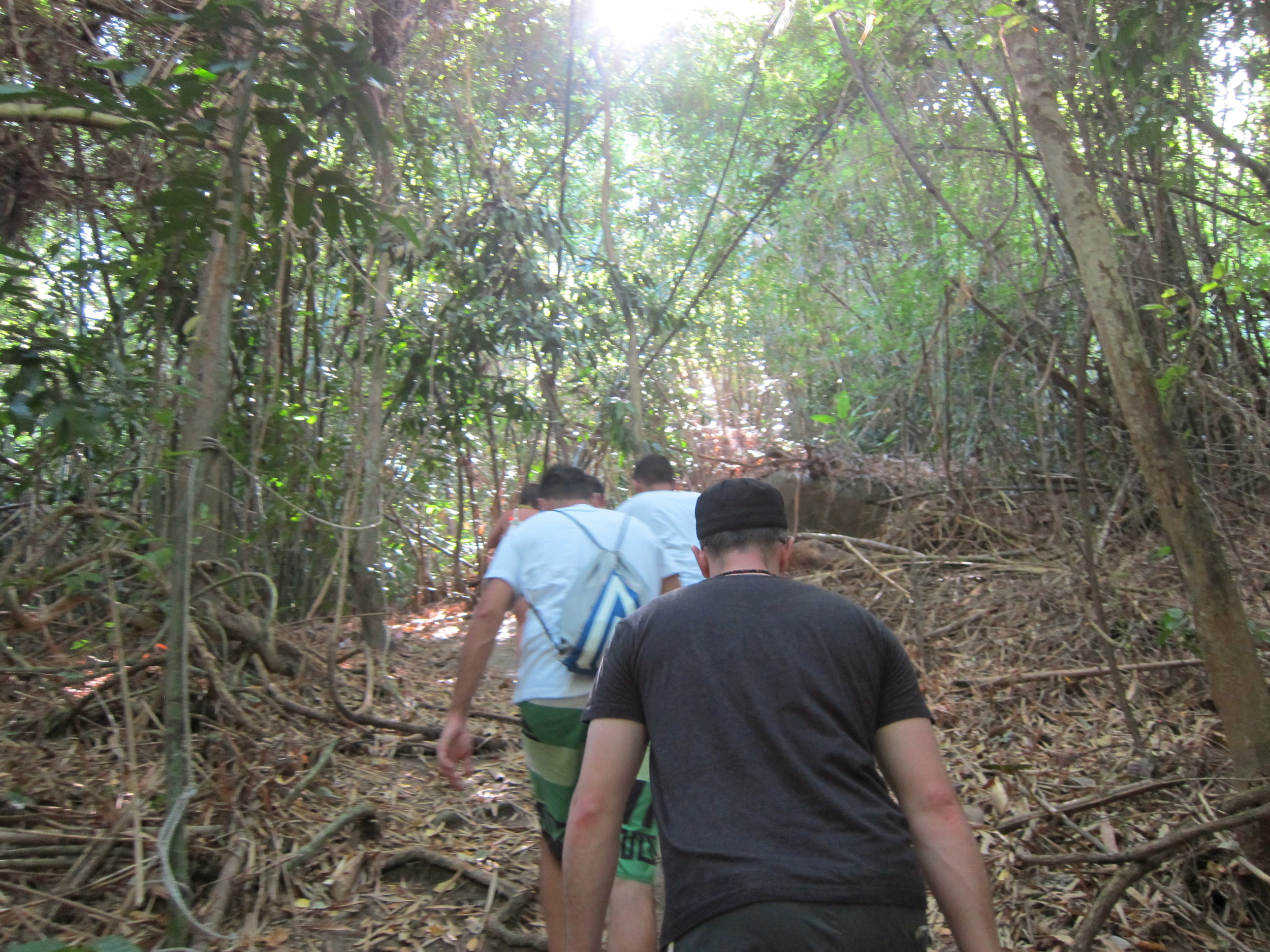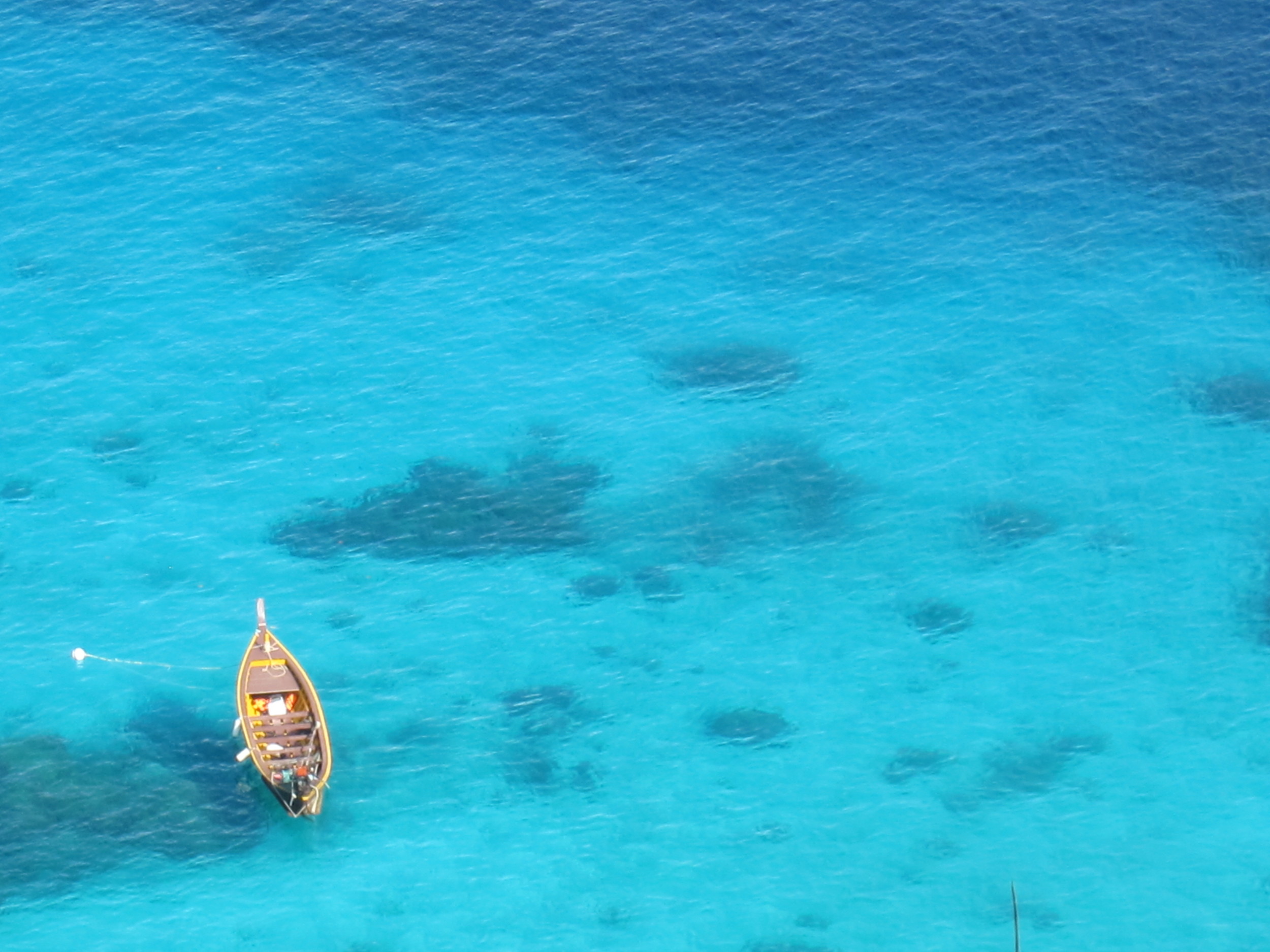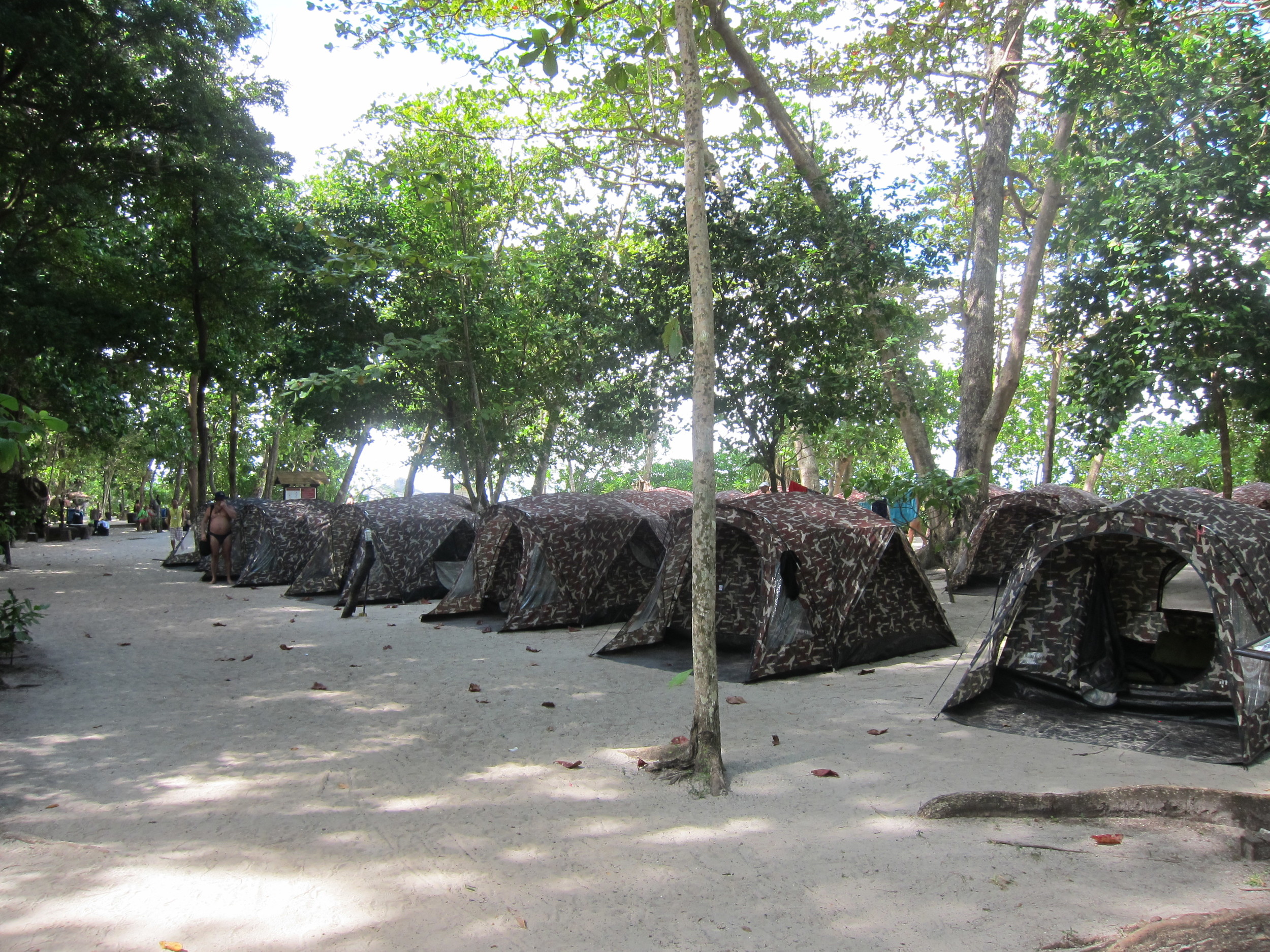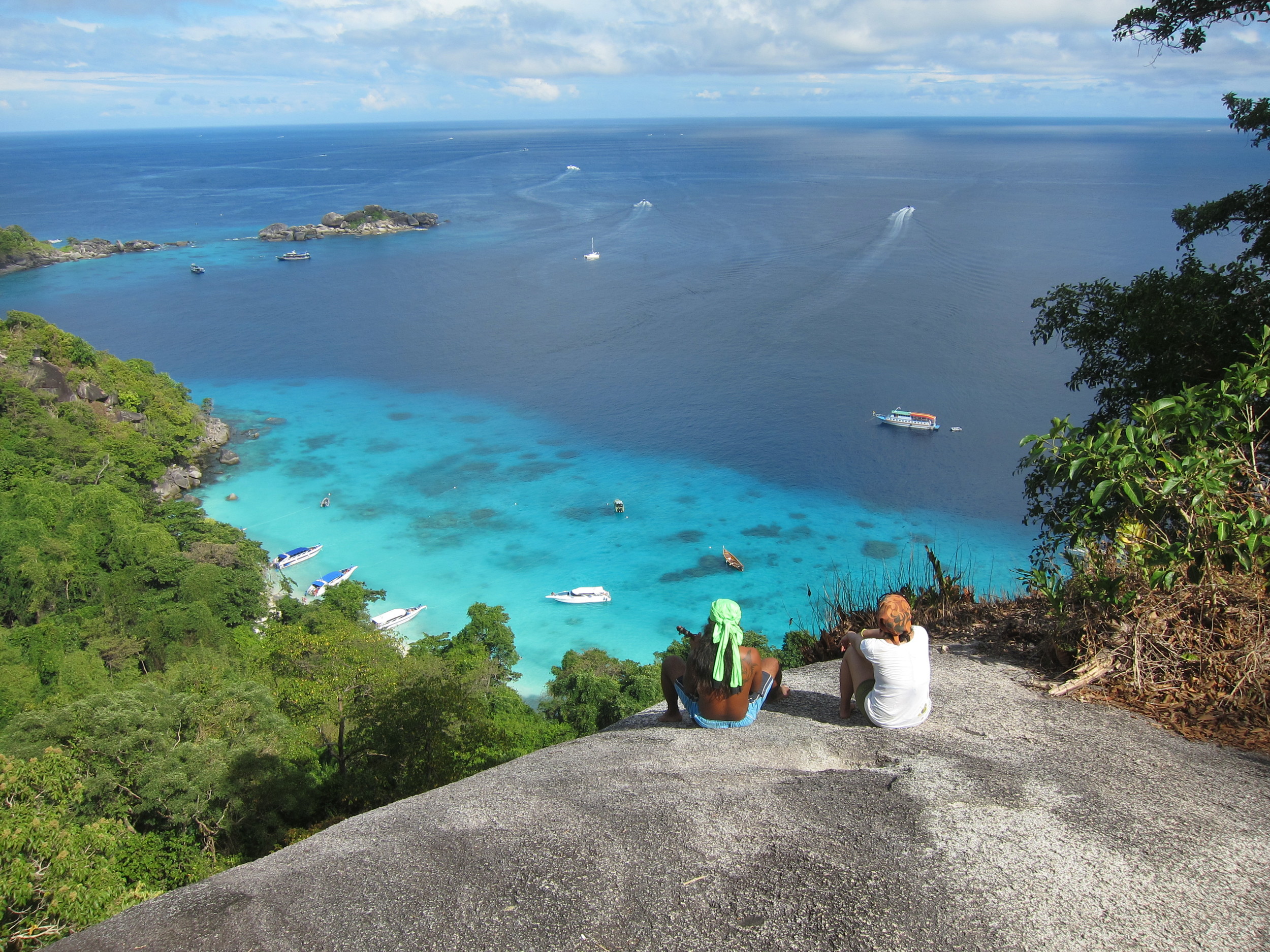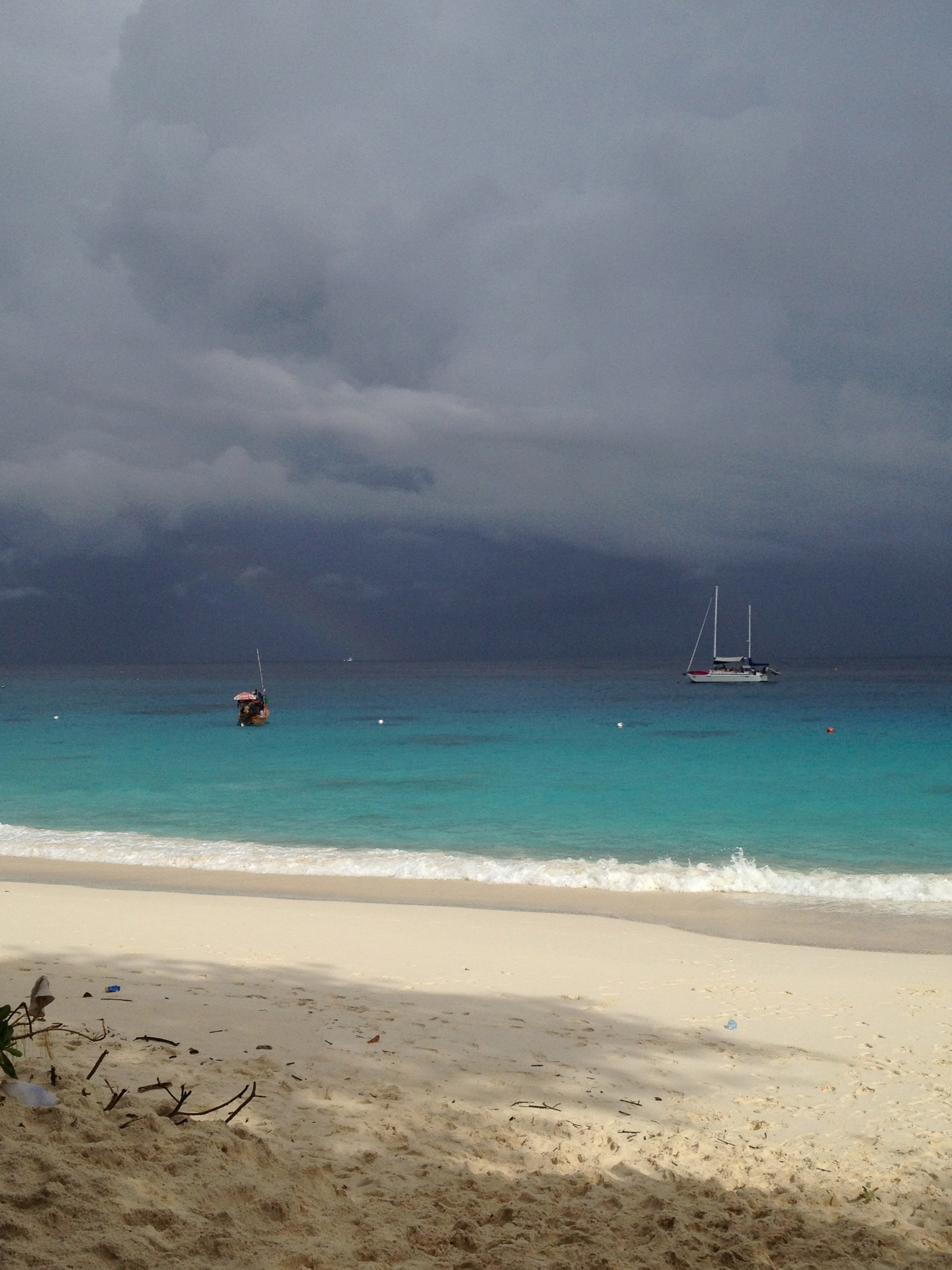 Similan islands used to be the unchartered territory -- the chain of 9 tiny islands that only off the beaten path people would venture to. Now it is a prime tourist destination, boasting more white people (russian models wannabes) per Thai people ratio than most places. To be expected.
I left the comfort cocoon of casa de la flora to head out to "the islands" today. Or at least thats what the guide kept referring koh similan. "Koh" is Thai for "island(s)". One caveat to booking things last minute is you might miss out on obvious experts if their SEO isn't quite as good as say bottom feeders. In this case, I ended up with a bottom feeder horrible booking agent. She was quite good at demanding the 50% deposit be sent to her via ATM transfer only (even though the site supports credit card transaction). I ended up paying what I thought was a discounted price for a 2 days 1 night snorkeling & camping trip but it ended up being just the boat fee. Once at the pier, everyone else on the boat got the all-inclusive treatment except us. For us, everything was extra - gears, food, tent, etc. The island guide said that I was booked on an a la carte fare instead of the package fare so the agent from the web could get a bigger paycheck. What a royal bitch. I have her bank account and name so I'm definitely leaving serious reviews behind.
The boat ride to the island took about 1.5hr on a mid size speed boat. We snorkeled along the way. Despite the predictable outcome of extreme motion sickness when in water, I stubbornly subject myself to it time and again. This time is no exception. I lasted about 30 minutes max in the water before vomiting violently.
Campground was nice and modest. The tent can fit about 3 people, 2 comfortably. It was nice to hear the sound of the ocean while sleeping on the sand. But I must say, the romantic notion of camping on the beach has its pitfalls. First: the mozzies. One pretty much need to be caked up in deet on top of sunscreen to survive here. Chemically coated skin isn't exactly sexy. Second: sand. It is the beach after all and it gets every where. Third: bats. A shit ton of them. They live in the trees right above the campsite. These aren't the blood sucking kind (phew) but they are the loud kind. Very loud. Fourth: heat and humidity. The combination may seem obvious, but when it manifest in having your bedding stink like wet clothes and having nothing dry to wear for 36 hours., ergh. So yea, compare to that posh pad, this is considerably the opposite. Still, If I were to do it differently I'd still camp out exactly like this, but on another island that has no wifi. Yea. This island has free wifi. No cell service tho. Despite that long list of what sucks about camping here I felt slightly robbed by all the amenities. It really should be more remote. Maybe there is no more remote places left in this country anymore. A bunch of us went climbing to the view point spot in the afternoon. It was a hard 25min rock scramble - not exactly a walk in the park but not straight up climbing either. It was fun. The top had quite a rewarding and peaceful view.

Think the best bet might be to attempt a pre sunrise climb back here. It'll be a lil tough in the dark but that might just be the fun of it. Sure enough it was an awesome 5:40am climb, even with the monsoon rain that greeted us at the top. It was here, with the spectacular view, that things between specialK and I became clear in my head. The long ambiguous road that led us here has to end somewhere. People will be who they will be. We are just more cut out to be best friends. Neither of us have to love the other less, just differently. It feels better in this role. We'll both be free.
We left at the end of the rain cloud, stopped for a small glimpse of the rainbow emerging at the horizon, and went for round 2 of vomit snorkeling and more island hopping before heading back to Phuket in the late afternoon.