Complexity versus Simplicity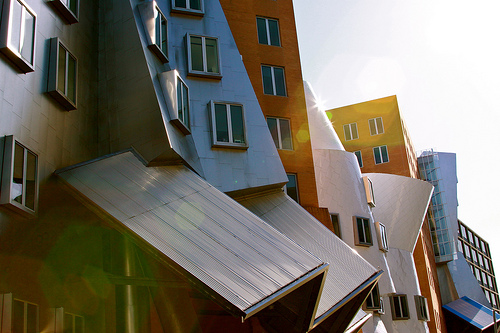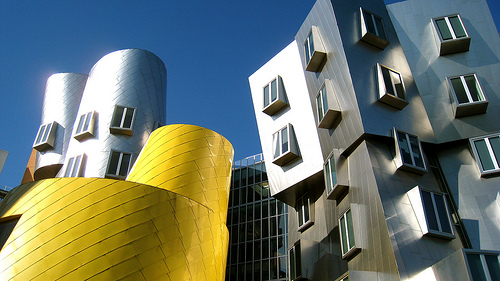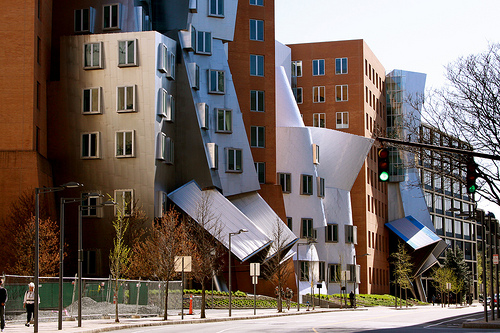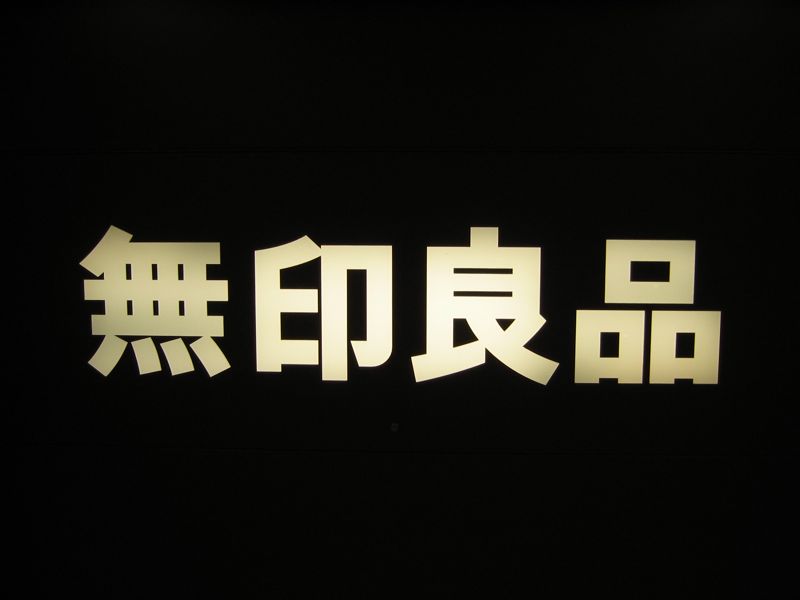 This past weekend I took a one-day-one-night road trip up to Boston. It is a pilgrimage I make every year to visit an old friend that passed away back in 2002. The drive up was perfect - beautiful spring weather, no traffic, and in good company. It made me miss road trips. Driving is such a joy.
Usually Boston trips include eating, strolling, drinking and more eating - mostly solo, occasionally with friends. This time around I decided to get a bit more intellectual and do an academic circuit visiting both MIT and Harvard over by Cambridge. The goal is really to check out the Stata Center - a cluster of oddly shaped buildings crafted by the renown architect Frank Gehry. Frank's style has never really resonate with my aesthetic, but I always find myself thoroughly fascinated by his work. The Stata center is home to CSAIL and IDS labs for MIT, among other departments. If I was born smarter and half a decade later, I'd probably end up calling this building home. But for now it is one super awesome architectural feat that is definitely worth a visit. (full gallery here)
The building is on Vassar street. It is accessible by the public, or at least I think it is because I got in :-D. There weren't many stray tourists once you get inside. Most of them hover around the front road. There are no tours. There was a tiny little plaque that explains what the building is all about, but for all intended purposes, this isn't a tourist spot. I don't really know how many nooks there are, but I did end up on the 3rd floor outdoor garden / mezzanine that had a pretty good view, along with a fun reflective surface for some warpy photo op. The building was super awesome to get lost and explore in. The general vibe, reflected by use of whimsical shapes, strong vivid colors, and odd angles, made you feel creative, energetic, and fun just by being there. You could see scatters of professor offices, labs, and other academic brainstorming spaces equipped with toys, white boards, and really big art pieces. It feels warm and comforting even though everything about it is nothing short of loud.
For those of you not familiar with Gehry, he is that famous architect that built the Guggenheim in Spain, the Disney concert hall in LA, and the snow cone building in NYC, among other things. His style is a signature unto his own. He defies a lot of standard architectural convention: fore-going considerations of neighboring space while perpetually seeking extreme approaches. Just by looking at the finished product, I am sure the engineering process was a nightmare. It is this very style that makes his work comes out more like a sculpture - a work of art - than a generally functional building. It is as if he enjoys taking all that is complex in design and celebrates it via exaggeration.
Today I was reading from this blog about the tao of Muji and thought, oh wow, if there was such a thing that is completely the opposite of Gehry's work philosophy it is probably Muji. At the heart of Muji design is the Japanese concept of "Kanketsu", the concept of simplicity", aiming to "bring a quiet sense of calm into strenuous everyday lives." (See John Maeda's blog post on Muji philosophy) Muji celebrates the value of simplicity by means of reduction. Most things you see at their stores are vanilla (on purpose) yet exceptionally functional (on purpose). This design philosophy aligns closer to what I aspire. And if you know me personally, that alignment typically result in extended hours lost in admiration of everyday mundane household goods in their stores.
What is MUJI? (the real philosophy)
MUJI is not a brand whose value rests in the frills and "extras" it adds to its products.
MUJI is simplicity - but a simplicity achieved through a complexity of thought and design.
MUJI's streamlining is the result of the careful elimination and subtraction of gratuitous features and design unrelated to function.
MUJI, the brand, is rational, and free of agenda, doctrine, and "isms." The MUJI concept derives from us continuously asking, "What is best from an individual's point of view?"
MUJI aspires to modesty and plainness, the better to adapt and shape itself to the styles, preferences, and practices of as wide a group of people as possible. This is the single most important reason people embrace MUJI.
MUJI - in its deliberate pursuit of the pure and the ordinary - achieves the extraordinary.
What is Gehry? (my made up comparison)
Gehry is a brand whose value rests in the exaggeration and audacity of design that defies standard architectural conventions.
Gehry is complexity - achieved through simplicity of thought and design*.
Gehry's exaggeration is the result of the careful addition of gratuitous features and design unrelated to function.
Gehry, the brand, is irrational, carries the purpose of provoking emotions and "isms". The Gehry concept derives from us continuously asking, "What is the best from an artistic point of view?"
Gehry aspires to uniqueness. The goal is to not appeal to everyone, but to introduce extremity in the reaction of the work. Love it or hate it.
Gehry - in its pursuit of the extraordinary - achieves the extraordinary.
*Note: I know this because I saw his work and creative process featured as special exhibit at the Guggenheim NY a while back. He likes to start with crumbled papers and simple lines of sketches.
That said, I suppose the take away of these two comparison points is that there is a place and time for complex, exaggerated, and overly self-congratulatory design to exist in parallel with simple, reduced, and minimalist ones. So long as both approaches succeed at meeting all the functional goals, everything else that differentiate them are all sugar-coating-sprinkles that provoke emotions and / or reactions. Interesting.
Enough food for thought. Time for some cookies.