4 hours in Lisbon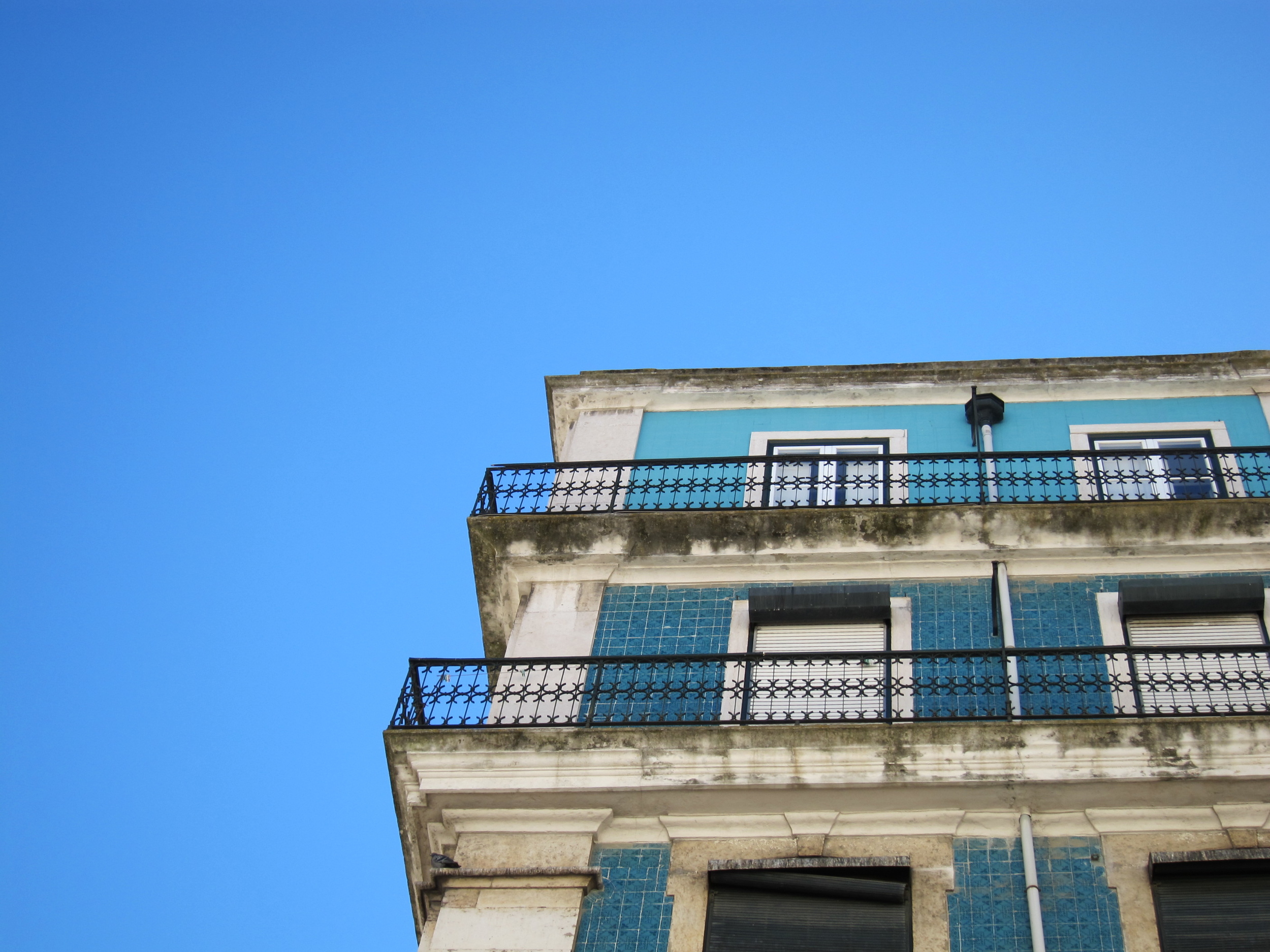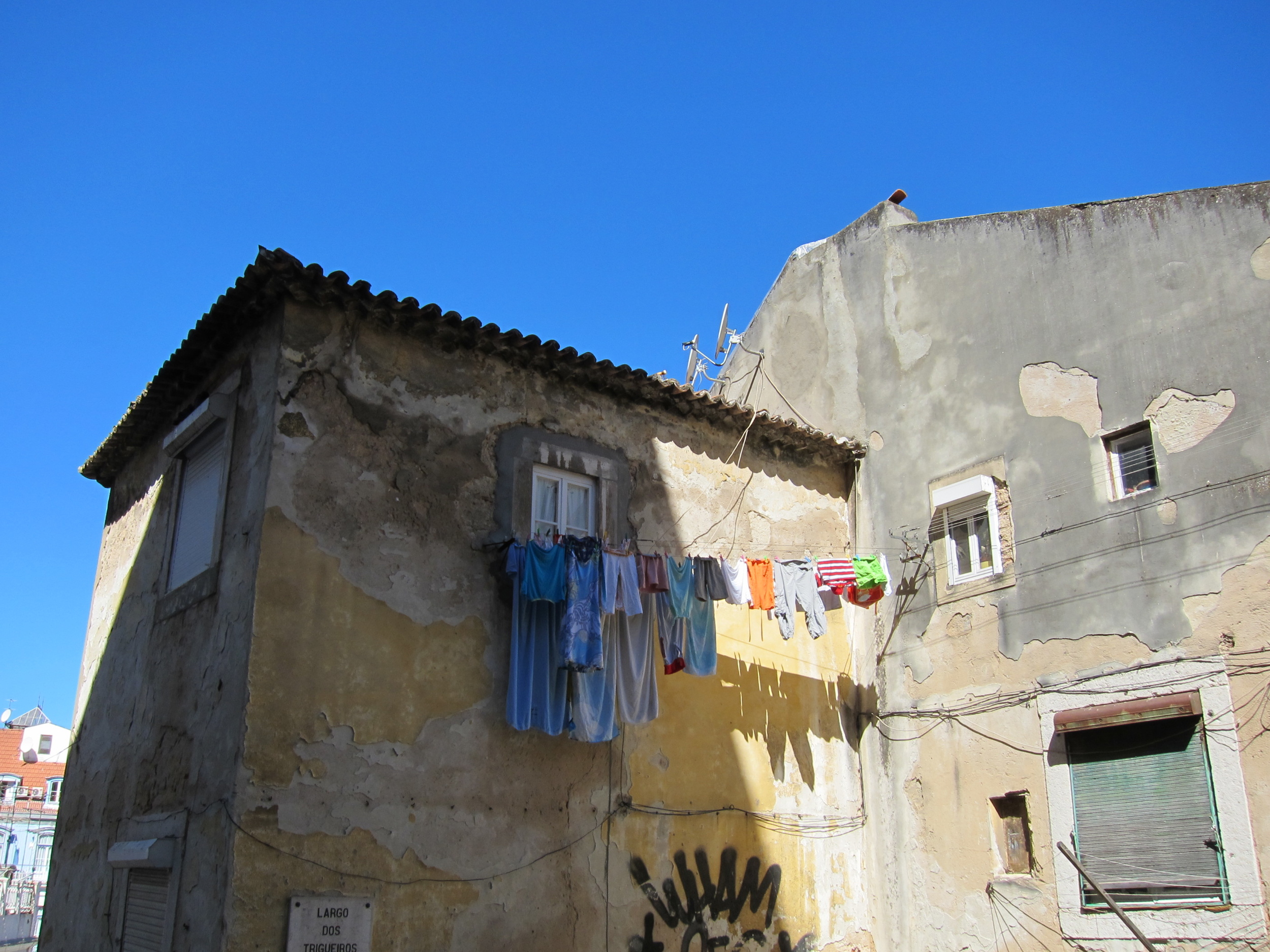 Ask which country would be the first stamp on my US passport and Portugal is guaranteed to not be my guess. Funny how life plays its course. You never know where you'll end up and that makes it all the more fun. I arrived at what appears to be the hippest airport visited - immaculately designed with such fresh modern take -- everything from vibrant mosaic tiles to angular lines to mixed use of warm/cold materials to every little signs all around the place - exactly my cup of tea. Lisbon reminds me of San francisco but much older and more hilly. It is quite a small town. Had it not been this small I probably won't be able to squeeze a jaunt out of the airport in between connecting flights like this. I have to say tho: this definitely chalks up as the funnest layover ever.
Getting to and from the airport was a breeze. I caught the Aerobus (3.50€) to Rossi city center. That took about +/-20m. From there I wandered the small winding streets and steep steps up to Bairro Alto neighborhood. All the roads are cobblestone. All the buildings are as old as you imagine European towns would be. It was 9am. Life begins late here. Shop owners were just starting to set up for the day. Street cleaners quietly made peaceful sweeping sound amidst birds chirping and occasional buzzing of small cars. There were no tourists. I didn't know exactly where I was and I didn't care. A small café perched on the side of one street, emitting sweet scent of European coffee and pastries. I peeked in, grabbed a window seat, a cappuccino, and an unknown-yet-delightful pastry and watched the world go by. Fully content. Fully appreciative of everything and everyone that got me here. The price of this little moment? 2.10€ The song empire state of mind came on the radio in the café. This is the second time I hear it randomly while pondering life abroad. It makes me miss home. NYC has such a huge impact on my life. The grittiness and the pace of everything that happen there truly makes me feel like if I can make it there I can make it anywhere. That it's ok to drop in on a random town I know nothing of, find wonder in being lost alone even with limited time, because at the end I'll always find my way out and get to wherever I need to be. Some time ago I found this beautifully written poem on YouTube about being alone but not lonely. This very moment in the café exemplifies being blissfully alone. Two years ago when I found myself alone in London, I remembered not being so comfortable. It makes me smile to know that I have achieved the state of independent happiness.
From Bairro Alto I strolled down to the waterfront where you can see the famous red suspension bridge that looks just like the golden gate. And yup, sure enough it did. From where I was it was a tad too far to marvel in detail. Leigh said it is the longest suspension bridge in all of europe. From there the parça do comercio lies on the waterfront. I'll have to look up more info about this place later. It was a huge town square with really amazing rows of yellow buildings. On the way from the Bairro side along the hills I noticed a giant mote - costa do castelo - eastward. I made my way there only to find out that it is steep as shit to get up there. I did anyway. The streets on this side of town was even narrower, much more residential, and, well, friggin steep. Every few houses or so you'd come across narrow winding staircase and hidden nooks. I'd have loved to just spend the whole day here if I could, but alas time was running out. I didn't quite make it to the castle entrance when 11am rolled around. Not having seen many cars or people along the way at all I had to spare extra time to find my way out and to a cab back to the airport. Some series of steps between houses later, I'm back in traffic and got on a cab. 6€ and maybe 10minutes later, I'm at my terminal ready for Barcelona. I didn't get a chance to try the port or the caipirinha or the percebes here (too early!), but the custard tart was quite deelish! Not to go unnoticed; the portugese are among the friendliest people I know, in and out of the country. Lee, whom I met in South Africa was beyond hospitable. Then my coworker Leigh gave me such wonderful insight on Lisbon, even basic phrases. Obrigado! And of course everyone on the street were just simply warm. You guys rock.
.. via mobile